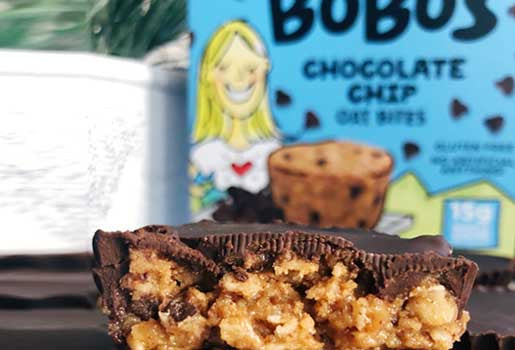 No Bake Almond Butter Oat Cups
No Bake Almond Butter Oat Cups
We are thrilled to share this delicious recipe provided by Sophia Hoff, a Bobo's lover and creative recipe creator. This is her go-to no bake recipe as the weather warms up and you don't have time to turn on the oven. For more recipes from Sophia, check out @WholesomelySophia on Instagram! 

Ingredients

4-5 Bobo's Chocolate Chip Oat Bites (measures out to approximately 1-1/2 cups)
1/3 cup almond butter 
1/4 cup maple syrup/liquid sweetener
1 generous cup dark chocolate 
1-2 tbsp coconut oil 

Directions

1. Crumble 4-5 Bobo's Chocolate Chip Oat Bites in a bowl, this will measure out to about 1-1/2 cups!
2. Mix in almond butter and maple syrup.
3. Spoon batter into a muffin tin and place into the freezer to set.
4. Meanwhile, melt chocolate and coconut oil for 30 second increments until smooth.
5. Pour chocolate on top of oat layer and place back into the freezer for 30 minutes. Enjoy  and store in the fridge!