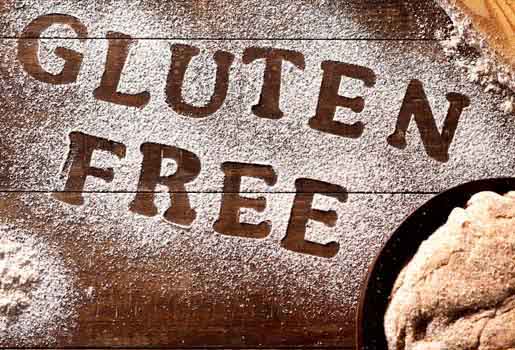 Is Peanut Butter Gluten-Free?
Peanut butter is a classic comfort food. It tastes great on oat bars, on toast, in smoothies, in yogurt and oatmeal, on fruit and more. But you may be wondering, "is peanut butter gluten-free?" 
Peanuts are naturally gluten-free, but does peanut butter have gluten? That will depend on the brand you are getting at the grocery store, if you're not crushing the nuts yourself. 
Peanut butter products that are processed and bought in a container may have cross-contamination with gluten-containing ingredients as well as other flavor additives, which can be problematic for those with a gluten allergy or sensitivity. 
The safest bet is to grind it yourself or get peanut butter that is plain and raw, with a minimal ingredient list and that says "gluten-free" on the label. Here's what to know when you're picking out your peanut butter of choice at the store: 
Does peanut butter have gluten?
Peanuts in their natural state - raw and unflavored - will be free of gluten, in both nut and nut butter form. But some additives and preservatives that are used in the processing or flavoring of peanuts may contain gluten, which might make them off limits for gluten-intolerant individuals. 
If you are eating plain, raw and salted or unsalted peanut butter you should be okay. However, if you're eating honey mustard glazed peanut butter, then there is likely gluten in this flavored option. If the peanut butter includes extra ingredients, like wasabi, it may be tricky to guarantee whether or not the peanut butter is gluten-free.
Here is a handy list of terms to watch out for on peanut butter labels. Before buying, you should always read the labels to look for where it says "gluten-free" and check for any of these ingredients—these are red flags! Plus if it says, "May contain wheat or gluten," on the label, then you know it's also a risk.
You can also look to third-party gluten-free labels or reach out to the brands themselves to inquire before purchasing. Choosing gluten-free peanut butter will get easier with time, and you'll soon find the brand options that you love and can stick with long-term.
Protein additives
Seitan

Hydrolyzed wheat protein, plant protein and vegetable protein

Wheat protein

Textured vegetable protein (TVP)
Texture additives
Flour

Emulsifier

Food starch or modified food starch

Dextrin and maltodextrin

Vegetable gum
Flavor enhancers
Artificial flavor or flavoring

Spices and seasonings

Miso

Natural and smoke flavor

Vegetable broth
What brands of peanut butter are gluten-free?
These are some great peanut butter options that are gluten-free. 
Crazy Richards

—known for just one ingredient, peanuts. They are safe!

Earth Balance

—it says gluten-free on the jar

Elliot's

—the classic peanut butter will be gluten-free, as well as the flavored options

Fatso—

the site confirms that all of their peanut butters are gluten-free

Jif—

gluten-free, it's safe, but it may be higher in sugar than the other options

Justin's

—go with the classic option, which is certified gluten-free

MaraNatha

—their website notes that they are gluten-free

Once Again

—only made with peanuts, this brand's peanut butter is gluten-free 

Spread the Love

—the naked peanut butter only contains peanuts, so it's safe

Peanut Butter & Co

—this brand is also gluten-free, so you're safe to enjoy

Santa Cruz Organic

—just peanuts and salt, it's a good gluten-free nut butter option

Skippy

—this one is gluten-free, but may have more sugar than others

Teddie

—these are all gluten-free as backed by the site

Yumbutter

—their peanut butter is produced in a gluten-free factory, so it's safe
What peanut butter brands are not certified gluten-free?
Take a close look at these brands before buying as they are not verified to be gluten-free:
365 (Whole Foods)—

not confirmed on labels or website

Better n' Peanut Butter

—there is no gluten-free label to confirm

Fix and Fogg

—it says it may contain gluten on the label!

Nuts'n More

—all of the options are flavored and not gluten-free

Kirkland (Costco)—

no information or labeling to confirm being gluten-free

Peter Pan

—no gluten-free labels present

Trader Joe's

—no gluten-free confirmation on website or gluten-free label on products
The best bet? Stick with the ones that are safe or make your own! 
Another great way to enjoy gluten-free peanut butter is by picking up some delicious Bobo's products. We have a whole line of great peanut butter snacks that both kids and adults will love.
All of Bobo's peanut butter products, like our Peanut Butter Oat Bars, are certified gluten-free and are perfect for a healthy snack on-the-go.
Bobo's also has plenty of gluten-free peanut butter recipes that you can easily make at home. For a sweet treat that's tasty and nutritious, check out our peanut butter stuff'd oatmeal crumble parfait.