Our hearts are full
Although 280 pride parades have been cancelled this year, right when we need each other more than ever, the LGBTQ+ community has always triumphed at coming together over adversity. And even if staying together means staying apart, We're all in this together and remember LOVE ALWAYS WINS.

Bobo's is proud to support our LGBTQ+ partners. To help, we give back 100% of the proceeds from our Lemon poppyseed PRIDE bar to The Center on Colfax here in Colorado and to PFLAG nationally, to aid them in their missions of engaging, empowering, enriching & advancing the LGBTQ+ community. Help us in giving back to these partners.
SUPPORT TODAY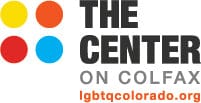 The Center on Colfax opened in 1976 has grown to become the largest LGBTQ+ community center in the Rocky Mountain region, giving voice to Colorado's lesbian, gay, bisexual, transgender, and queer (LGBTQ+) community and playing a pivotal role in statewide initiatives to reduce harassment and discrimination. Today we are focused on fulfilling our mission by ensuring that every member of the LGBTQ+ community has access to the programs and resources they need to live happy, healthy, and productive lives. The Center on Colfax's Family Program provides a safe, welcoming way for LGBTQ+ families to meet and have fun together. The program focuses on free and low-cost activities for families with children under 12 to enjoy together, as well as quarterly events for LGBTQ+ families
Your vote protects the LGBTQ+ community. At least 1 million people identify as LGBTQ+ and are not registered to vote. If you're one of them, we want to help you use your voice so it can be heard on LGBTQ+ issues. We've made it easier than ever to do exactly that. Register to vote today take action to ensure that you vote with pride!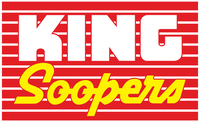 We are excited to partner with King Soopers as they are featuring Bobo's PRIDE Bar in stores across Colorado during Pride month this June. Keep an eye out for Bobo's Pride Displays next time you visit your local store. King Soopers is donating a portion of proceeds of every bar sold to The Center on Colfax.