Nominate a Hero
Win a $1,500 Grant For a Healthcare Hero!
Bobo's Healthcare Hero Nominations
Entry deadline is January 15th, 2021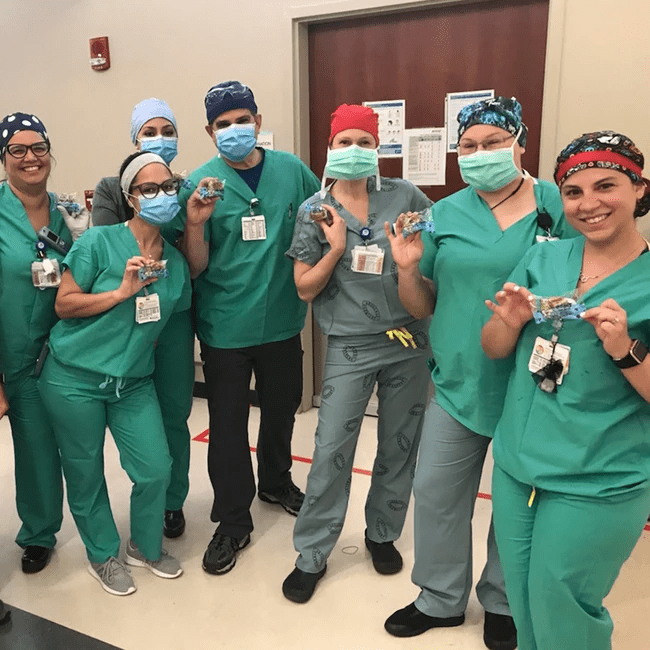 Bobo's is honoring the tireless, selfless and relentless effort of Healthcare workers across the country by featuring one Healthcare Hero on our 2021 Hero Bars. If you have a Healthcare Hero in your life that deserves love, praise and recognition for all they are doing to support others through they healthcare profession then take the chance to nominate them for a $1,500 grant from Bobo's. In addition to the grant we will also honor the chosen Healthcare Hero on our 2021 limited edition Hero Bar where 100% of all proceeds will given back to a healthcare non-profit partner.
Entering is Easy
Bobo's "Hero" Nomination is sponsored by Simply Delicious, Inc (dba Bobo's Oat Bars) with offices located at 6325 Gunpark Drive, Suite B, Boulder, CO 80301. The Nomination window runs from 12:01 a.m. Eastern Time ("ET") on January 1st, 2021 and ends at 11:59 p.m. ET on January 31st, 2021. Open to legal residents of the 50 United States, excluding Rhode Island. No purchase necessary. Age 18+ only. Void where prohibited or restricted. See full official terms and conditions here.