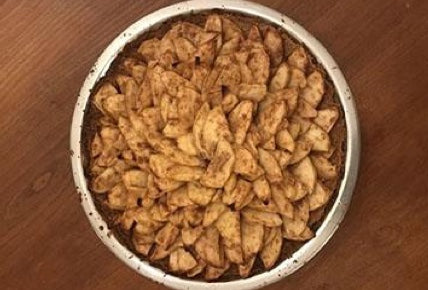 Three-Ingredient Gingerbread Pie Crust
The Holidays are full of so many good things. Snow, family time, delicious treats, gifts and mid-day naps. But the holidays can also be busy, especially if you're entertaining or on-point to bring that perfect dish to the holiday dinner. If you need a break, but you also need the perfect pie crust, this recipe for you. It's 3 ingredients. It takes 5 minutes to prepare. And 10 minutes to bake. So you have more time to spend with family (or shopping for yourself, we won't judge).
---
Recipe
1 tbsp maple syrup
2 tbsp coconut oil (melted)
---
Instructions
Prep Time: 5 Minutes / Cook Time: 10 Minutes
  Serving Size: 10 (or 1... no judgement here)
Preheat oven to 350F.
Crumble Bobo's Gingerbread Oat Bars in a food processor (or by hand)
Melt coconut oil and add to the mix along with the maple syrup
Spread the mixture throughout the pie pan
Pat down ingredients until they're in the shape of a crust
Bake for 10-15 minutes until golden brown
Freeze until needed for pie-making!
---
Pro Tips from Bobo
We heard this pie is even better with some whipped cream on top.