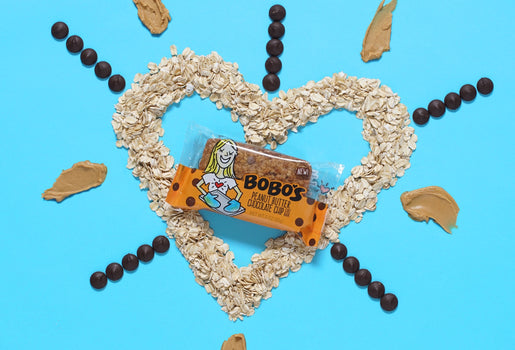 Make a Difference: Gifts That Give Back
There is a special feeling that comes from making a difference in another person's life—you find a sense of worth, and you know that you're both mutually benefiting from the kind gesture. And while it feels great to get gifts of your own (of course!), in a way it's an even greater feeling to give a gift to others, expecting nothing in return.
And that's how we feel at Bobo's, where we have three "Cause" bars—the There With Care Peanut Butter Chocolate Chip Oat Bar, the "Hero" Chocolate Chip Oat Bar, and the "Pride" Lemon Poppyseed Oat Bar—all of which donate proceeds from the purchase towards special organizations that need our support.
Beyond Bobo's, there are other organizations that also seek to support causes they are passionate about, where their customers can provide value while also stocking up on their favorite goodies. Here are a few:
These three long-lasting succulents are perfect for housewarming gifts or decoration on a kitchen table or office desk. And the company donates proceeds to provide clean water to impoverished communities around the world.
When you buy a TOMS sneaker, they'll match each pair of shoes you buy with a pair to give to a child in need. And if you want to help further, you can do the same with eyewear and coffee.
These beautiful necklaces will not only brighten the smile of the lady you're giving it to but also it'll provide part of the proceeds to Girls Inc., which works towards empowering girls to become grown, successful women. These leggings also give back to Girls Inc., too!
ALEX AND ANI "When Life Gives You Lemons" Bangle
This bracelet offers 20 percent to Alex's Lemonade Stand, an organization that funds cancer research. Plus, it's pretty and makes a wonderful holiday gift.
These body lotions are great for moisturizing the skin and boosting hydration, and they donate 100 percent of the proceeds towards various grassroots causes that fight for human rights, animal rights, and environmental concerns.
In addition to buying for yourself or gifting these goodies to others this season, you can also give back in other ways with your time, effort, and care.
Volunteer
Check Eventbrite and other sites for volunteering opportunities in your area. For instance, you can volunteer at homeless shelters, hotlines (wintertime can be high in incidence for depression and anxiety, especially), food kitchens, holiday events (think gift wrapping, food donations, letter writing), and senior homes to offer companionship to those without much family nearby. These deeds will brighten up people around you and bring more cheer during the holidays and onwards.
Compliment Someone
The easiest way to give back doesn't even cost money, but you'll simply put a smile on someone's face and make them feel happier and more confident in their day. Give someone a compliment—perhaps you say you value their friendship or time in your life or you think their shirt is stylish and brings out their eyes. Give a compliment that's fit for this person in your life. It will make a huge difference in their day!
Help Someone on the Street
Look around on the street—there are people in need in most places. Give them change when waiting for a streetlight to change when in your car or go into a store or deli nearby and grab a sandwich or blanket to then offer as a gift. It's a random act of kindness that provides so much meaning and little money and effort.
Think of these easy and heart-warming ways to provide happiness, care, and value to others this holiday season. Whether it's to an organization you are passionate about or simply to someone in your social network who might need some extra kindness, doing good to others helps you do good to yourself, too. It's the best feeling in the world.