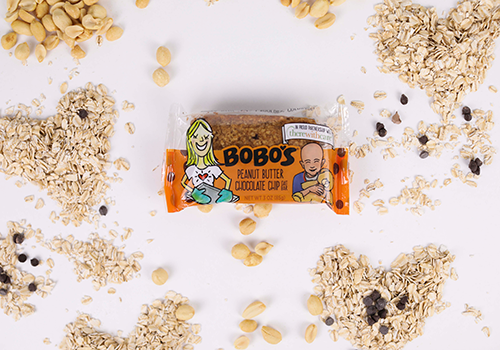 Join Bobo's in Support of Childhood Cancer Awareness Month
Support Childhood Cancer Awareness this September
The severity of childhood disease is an issue that inspires empathy and charity around the world, and for good reason. With all the medical and financial support out there, there's always room for a little more. Every little bit helps when dealing with childhood illness. Your donations, even ones that feel insignificant, can make a difference in the lives of those in need. In solidarity with Childhood Cancer Awareness Month, we at Bobo's Oat Bars are doing our part to spread awareness so we can all pitch in for the cause. Read on to learn more and discover how you and your family can contribute and support our non-profit partner There With Care.
The History Of Childhood Cancer Awareness
September was nationally recognized as Childhood Cancer Awareness Month in 2012 in a presidential decree by President Obama. The significance of this moment allowed cancer research organizations and charities across the country to expand the range of support they received through greater awareness. Since then, organizations such as our partners 'There With Care' have gained immense support. Every September has been met with events and conversations for various charities, hospitals, universities, and other organizations working together to fight childhood cancer.
The Facts About Childhood Cancer
With childhood cancer, there is no distinction between gender, ethnicity, or socio-economic background. Approximately 43 children from across the world are diagnosed with cancer every day. Of those, approximately 12% do not survive. Those who do, risk developing late-effects such as heart failure, infertility, and other debilitating conditions which can impact them well into the future. Advancements in modern medicine have drastically improved the survival rate compared to where it was just 50 years ago. But the rate of diagnosed cases has not declined in nearly 20 years. It's for these reasons that continued care, support, and research are of vital importance.
How Bobo's Supports Childhood Cancer Awareness
There are many ways you can contribute to the cause regardless of your ability to participate or your financial means. The more people who make an effort, even if it's a small one, the more good can be done for children in need. If you're willing to make a difference in the fight against cancer, consider one or more of these options while awareness month still lasts. 
Donate: The simplest way to help is by donating whatever money you can spare to a relevant organization. There are many ways you can do this, often with only a debit card in the comfort of your own home. Bobo's has partnered with There With Care, a Boulder non-profit organization, that provides support to families with children facing a critical illness.
Get Involved: If you can spare the time and work on your own initiative, you have the chance to do make a real substantial impact. There are plenty of ways you can make your own event and start fundraising around your local area. If you prefer, you could also volunteer to help existing events. You could even help struggling families directly regardless of your involvement with There With Care. It's a great way to help a good cause and get involved with your local community. 
Start A Conversation: Wherever you are or whoever you are with, share your thoughts about childhood cancer and help spread awareness. If you or someone you know has been personally affected, let others know exactly how it impacted you and the ones you love. The more people hear about it, the more likely they will be to do something. Even if it hasn't affected you personally, simply sharing what you know can spread the word and bring more people to the cause.
How Bobo's Supports Childhood Cancer Awareness
One other way you could help is by purchasing a box of Bobo's 'There With Care' Oat Bars. For every box purchased, we'll be donating $5 to help keep families together during times of critical illness. Enjoy bars such as our Chocolate Chip Oat Bars and visit us here to learn more and order from us online today.