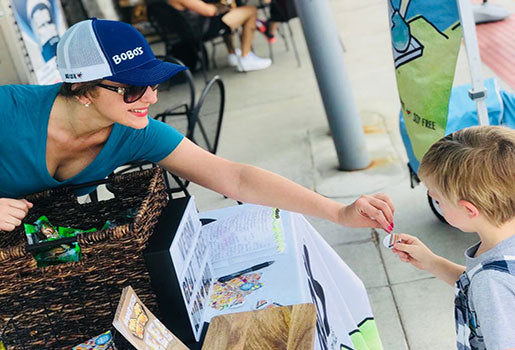 From the Field: Chi-Town Take Over
For the next few months, our Field Marketing Team will be roaming the streets of Chicago, Illinois, spreading the Bobo's love. You can find them at local concerts, events, grocery stores, or simply rollin' down the streets in their Bobo's Mobiles. 
Don't be shy, give them a wave and grab some delicious Bobo's Goodness! 
Want to know where they'll be? Following our
Instagram
for updates.