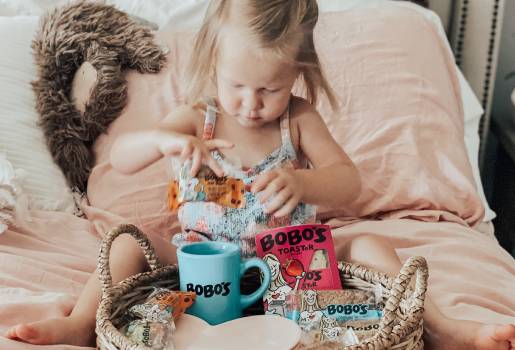 6 Tips for Parents of Picky Eaters
Kids can be pretty difficult when it comes to mealtime, where if it looks green, isn't a finger food, or might be something they haven't tried before, they just don't want to touch it. Yet, you can find some food for picky eaters as long as you make it look more presentable and get them excited about experimenting with a new type of snack or ingredient.
Picky eaters may never get into Brussels sprouts or broccoli if they don't like the taste, but it doesn't hurt to give it a shot through a few transformations that can mask the taste or hide its presence, such as stuffing broccoli into an egg bite or adding crispy Brussels sprouts to mac n' cheese.
Not only will it make mealtime for you—as parents—a whole lot easier, but also you won't have to cook different meals at once (a waste of time and money!) or buy unhealthy snacks to keep at home. Plus, it's better to feed your kids wholesome, balanced foods that can fuel their bodies and help you manage your wallet and efforts.
Keeping healthy meals and healthy snacks for picky eaters at home can be wonderful for satisfying those midday munchies and preventing unnecessary purchases from school or outside the home. Kid friendly recipes and dinner ideas that use these clean, nutritious foods will also improve their brain function and bodies so they can feel strong and well all day long.
If you have a picky eater at home, here are the best foods to give them that can encourage them to give certain foods a chance and maybe even find some ingredients they never thought they'd enjoy before!
1. Hide Veggies in Comfort Foods
If you give your kids pizza, pasta, mac n' cheese or cornbread, stuff some veggies inside to help them get their greens on in a sneaky and delicious way. The creamy cheese for mac n' cheese or pasta, for example, will mask the veggies' taste, where they won't notice if you put broccoli, asparagus, sprouts, mushrooms or carrots inside.
Plus kid friendly recipes are perfect for tricking picky eaters into eating more healthy meals, as they'll think it's just another slice of pizza or brownie, rather than one with more nutritional value than they'd find when dining out.
2. Lighten Up Dessert With Nutritious Picks
You can make brownies healthier by adding black beans to them, which give them a boost of fiber and protein to keep them fuller longer and give them some health benefits in that sweet treat. You can also add avocado to chocolate mousse, or use beets in chocolate treats. Or add in fresh produce to other baked goods, like pound cake, muffins, cookies and more. This will get them to eat more nutritious foods in a kid friendly way.
3. Make Veggies Crispy
Kids likely won't eat steamed broccoli or bland green beans, so instead, use a cooking technique that makes them seem more "fried" or comforting. So, you can make crispy roasted Brussels sprouts with a honey glaze and nuts in a wok or in the oven, or you can use the air fryer to make green beans, zucchini or even avocado French fries.
The air fryer helps you cut out oils and gives veggies that fried and breaded texture without the bad fats and sodium. You can also bake fish with a breaded coating, like panko, to make it more appetizing, too.
4. Make Foods Utensil Free
Kid friendly foods are often finger foods, where you don't need utensils to enjoy them. And the aspect of eating something that resembles chicken wings or tenders, fries, or pizza bites, for example, will make them think it's more fun, instead of being a healthy dinner option. So, make fish n' chips instead of a fish filet on a plate. And whip up stuffed peppers or mushrooms that they can pop in their mouths.
5. Cut Foods Into Shapes
You can also make picky eaters more interested in trying new foods by making the cooking process and the appearance on the plate fun and silly. Get them cookie cutters and other shaped pieces and let them work in the kitchen with you to make a healthy dinner. go with stars, hearts, or their favorite characters. If you're making them oatmeal, use nuts and seeds to draw a face in the bowl. Or for soup, add in alphabet noodles to go with the veggies and beans inside.
6. Let Them Cook With You
If your kids are doing a project themselves, they'll be more interested in enjoying the benefits. So, make mealtime and cooking a family adventure. Even get them a cute apron to wear to dress the part—the experience will make a difference in getting them excited to eat the food they are cooking themselves. This can be great for dinner in the week, baking on weekends, and even meal prep on Sundays.