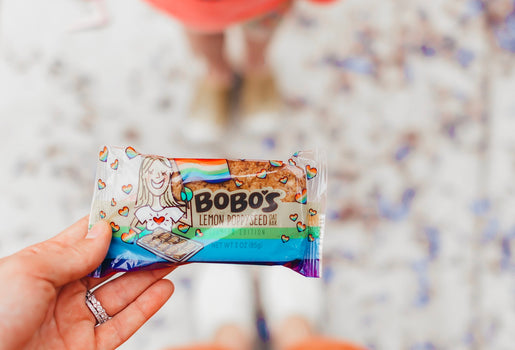 Being Grateful: How to Pass Along Your Gratitude
As the Thanksgiving holiday approaches, our hearts yearn to say thank you to all the people we appreciate. Expressing gratitude and being grateful benefits the person you are a blessing, and it benefits you as well! Let's explore the ways being grateful makes you a better person, and then we'll give you ideas for some random acts of kindness.
Being Grateful Comes with Benefits
Studies show that grateful people actually reap the benefits of gratitude. Here are some specific reasons why personal thanksgiving makes you smile.
More People Will Like You. A grateful person tends to be kinder, more trustworthy, and friendlier. Other people love to be around you when you're counting your blessings!
Increases Productivity on the Job. In fact, gratitude makes your workplace a more enjoyable place, so you'll have a better attitude toward your job.
Increases Your Optimism. The more grateful you are, the more optimistic you become. This benefit alone helps you become a happier, healthier person.
Improves the Quality of Your Sleep. Sleep is vital to good health, and having a grateful heart helps you relax and fall asleep. Grateful hearts worry less, which reduces your stress level, which increases your ability to sleep soundly.
Raises Energy Levels. Being grateful helps you be optimistic about your own life, which gives you the energy to do good things for yourself, like exercise. 
Makes You More Resilient. Do you have to cope with a difficult problem? Counting all your blessings will help you bounce back and be stronger.
Happy Memories. If you think that memories can't change, think again! Having a positive, grateful attitude will make you more likely to remember the happy things from your past. In other words, you'll be grateful in the present for the things in your past.
Builds Stronger Marriages. A grateful spouse is more appreciative of his or her partner. This leads to expressions of support and encouragement that can change the way the marriage works. Showing gratitude toward your marriage partner will also deepen your relationship.
Helps You Make Better Decisions. How are you at making decisions? People who keep gratitude journals on a regular basis are more motivated to make that extra effort to think about each decision. The extra thought improves your ability to make a good choice.
You Will Appreciate the Good in Life. Being grateful means you don't always want more, more, more. You're going to be a happier, more content person because you recognize how many blessings you already have!
Ideas for Random Acts of Kindness
 Pass along your grateful attitude by doing one of these acts of kindness for others this Thanksgiving.
Compliment a driver on how well she parked.
Send an encouraging text to a friend.
Leave a pumpkin on a neighbor's front porch.
Treat the wait staff kindly in the restaurant you're eating at.
Bring a basket of Bobo's Oat Bars to a local small business.
Bobo's Oat Bars wants to thank you for your business. We are truly grateful for each and every one of our customers!